A friend commissioned 3 owl Fusiedoozies this weekend to give as Christmas gifts. Her request came in as I was busily working, so I started them almost as soon as I read her email.
She only needs 3, but I got a little carried away and ended up with 8 of the little guys in various shapes, sizes and colors.
After she chooses the 3 she likes, I will proceed to the naming and mini-biography stage. Writing those is really my favorite part of the Fusiedoozie process.
Lavender, gray and yellow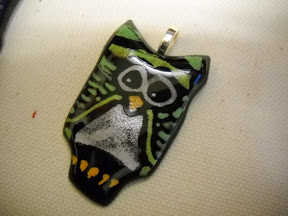 Green and gold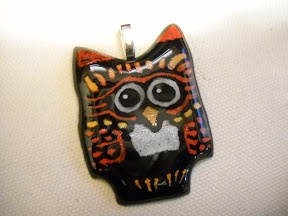 Red-orange and gold
Teal and green - a skinny fellow
Blues and greens
Oranges and golds
Gold an reds
Lavender and gold