Here are some behind the scenes photos from the show today.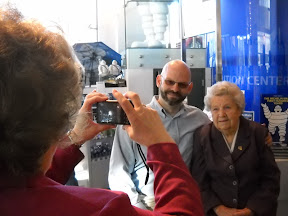 Tim and Marie waiting to go on the show.
The producer gives them an idea of what to expect.
The set from above.
Large glass Michelin Bib. The show originates from the Michelin on Main Store.
Last minute details.
The interview in progress.