At the show on Saturday a guy came up looking for a Calla Lily pendant for his wife. He said it was her favorite and the flower she carried on their wedding day. I didn't have a Calla Lily pendant, in fact, I had never done anything like a Calla Lilly, but I promised him I would give it a try.
I guess I'm a sucker for romance : )
So, Saturday night after the show, I attempted three versions of the flower for him. Below is a photo of them in the first/painted stage.
Next, they went into the kiln for firing. Here they at 1550 degrees, fully fused and flash cooling.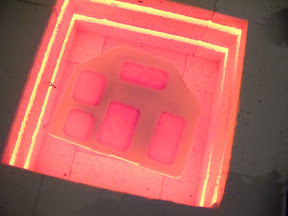 Here is the finished batch...a little bit cooler.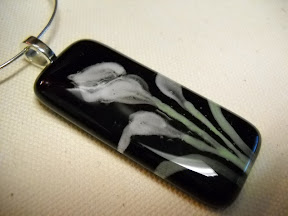 He chose the first one above. He came to pick it up Monday evening. He emailed me the next day, with a nice note to tell me she loved it!
Here are a few other of the limited edition 2011 Valentine's pendants created in the past few weeks.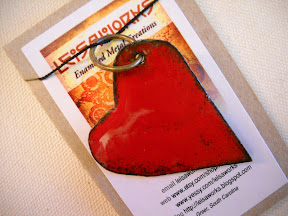 www.etsy.com/shop/leisaworks